Assembling centerpieces, be it for a wedding or pre-wedding event, can be daunting. If you don't have the assistance of a professional, your options at time seem limited. When you want to create two separate centerpiece visions for your wedding: one for the adults and the other for the oft-overlooked kids table, the task is downright scary. To ease your suffering, here are two of my favorite quick-and-easy centerpiece ideas, one for an adults' table, and one that's a little more kid-friendly: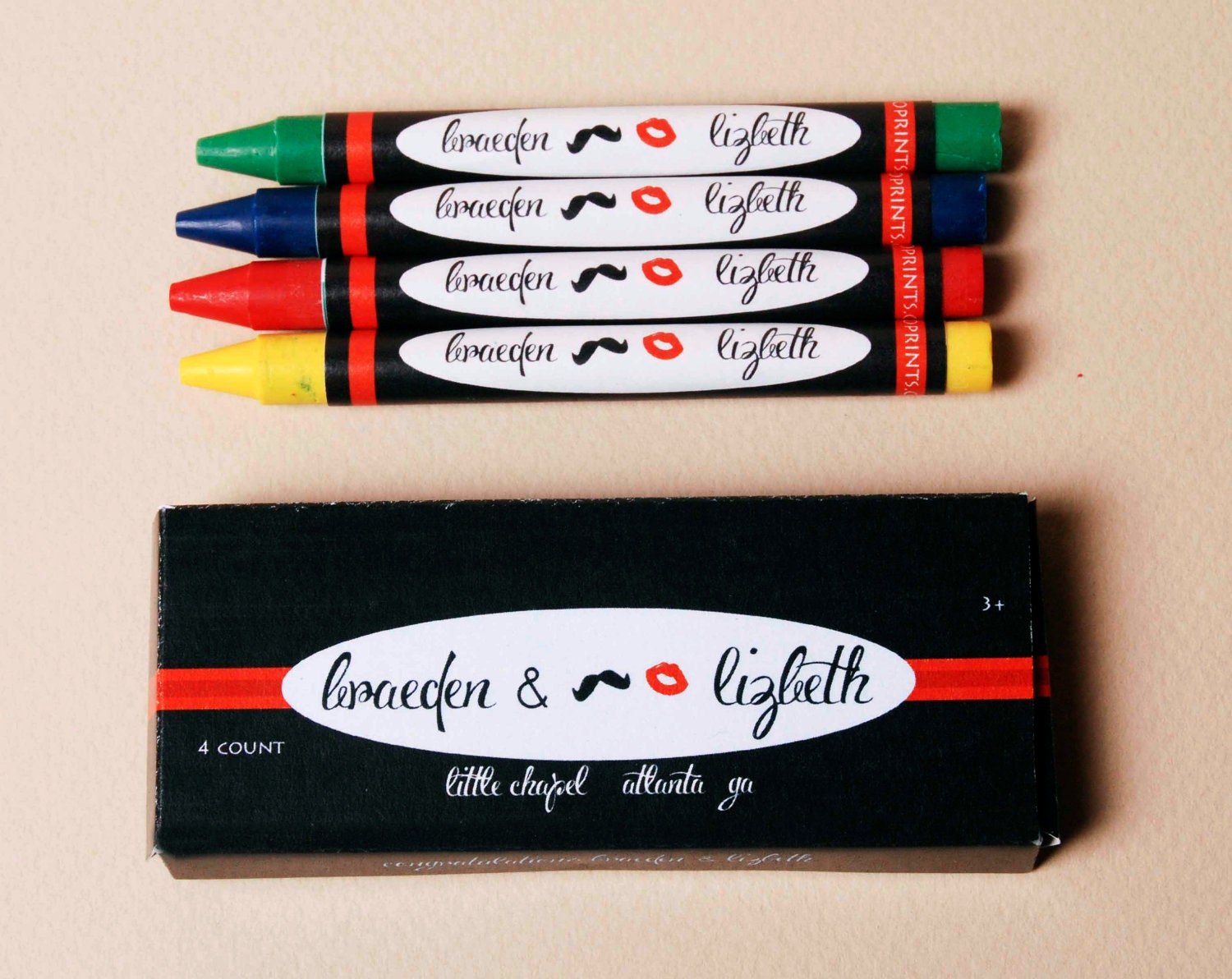 Crayon Heaven
We'll begin with the little ones. While this is technically a kids' table favorite, no one will judge you for whipping it out during a particularly distressing Thanksgiving dinner next year. Everyone can use a little crayon therapy. Crayons and butcher paper, in any combination, will win over hearts at your next wedding function, including the big day itself! My favorite arrangement is a small terracotta pot filled with crayons and a table number sticking out of the center. If you can, use the same table numbers that you're using for the main event.   A butcher paper table cloth will not only save your linens, but it will keep the little ones occupied until the parents are ready to turn in. Think about matching that style of the TWine bottle centerpiece (outlined below) by wrapping the terracotta pot in twine as well. If you want to combine the ideas, make it cohesive by presenting every place setting (children, adults, or both) with a set of twine-tied crayons.
The TWine Bottle
There's nothing simpler and easier than a wine bottle centerpiece, and they always look elegant and fabulous, especially at weddings and wedding functions. The most elegant look (I feel) is to group several bottles of different sizes together and insert small tealights or other-shaped candles into the bottom. The easiest way to do this is to cut the bottom of the bottle off and use it as a candle cover. Don't try to squeeze a candle in through the neck – it never ends pleasantly.   For a more involved and rustic wine bottle centerpiece, with the simple application of twine, a glue gun, and an afternoon with a few bottles of wine, you have a collection of wonderful and professional-looking wine bottles for close to no money. This would be a fun craft for a weekend with your bridesmaids! More in-depth tutorials aren't hard to find if you're having trouble!
Read more