Spreadsheets for a Perfect Wedding Budget
Congratulations on your engagement! The first few months of your engagement (depending on how long you want to wait for the big day) can be a little overwhelming if you start planning things out early. Figuring out budgets and checking out locations can become a little disorganized, and I definitely recommend a solid wedding spreadsheet.
Microsoft Excel is designed to be easy to use and helpful, and is especially wonderful during the wedding planning process - take advantage of it! If you aren't comfortable using Excel (or an equivalent program), try to get help from your new fiancé/fiancée or a particularly friendly coworker. I first learned how to navigate the wonderful world of spreadsheets by looking around on Google and YouTube for quick "basics" tutorials, as you won't need anything past a basic understanding to create a good wedding spreadsheet - it's an amazing tool, as it practically does all of your budgeting for you.   Columns! So Exciting!
Columns can be organized by different budget scenarios, with the running total on top (for ease of access), starting with your ideal budget and working toward budgets that are more specific. I recommend one column for an ideal budget, a column for projected budget (how much you think you'll actually spend. Depending on different variables, you can have multiples of these), a column for various quoted prices, and an actual money spent column. These columns will help you to keep your budget in perspective as you move forward, and it works well for testing out different combinations and package options to see how they would affect your overall budget. Sometimes it's hard to visualize all budget outcomes without a tangible guide, and Excel is a great solution.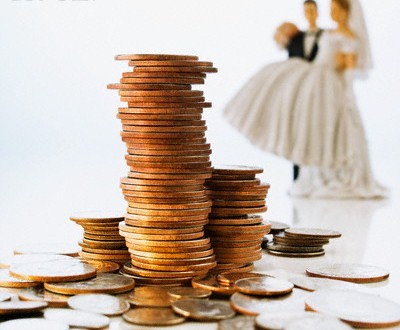 Rows! Hooray!
Your rows can be as general or specific as you like, but keep in mind that you can always add subheadings for specific items that are a part of a larger group. You can have a row for "party rentals" and a row for "tables," or you can group them together as a single expense. These groupings will change depending on how inclusive venues and packages are and you can always group them in later columns. The reason that Excel is such a great wedding planning tool is that no expense with take you by surprise at the last minute as you add up your expenses and discuss priorities with your future spouse. Excel can be a singular tool that keeps track of your expenses and helps you decide where you want to spend your money on your wedding day! Color code away!