Plus Size Brides | What to look for in a wedding dress | Part Two
Image Source
Plus size brides may find themselves getting frustrated trying on wedding dresses in bridal shops that just don't seem to be catered to them. It may take a little time and a few deep breaths, but you can and will find your dream wedding dress! Here are a few things to look for to help you along the way!
Material Matters:
One of the first things you should look for is a dress made of a thicker and sturdier material. Thin materials might seem like a good idea for a summer wedding or a "light" feel, but you need a material that will hold it's shape! Avoid the skim the body fabrics and go for materials like taffeta, organza, lace, and duchess satin. Remember, you are not LIMITED on what your wedding dress should and can be. There are so many options out there, but some will be better for a curv-licious body type.
Bigger not smaller:
We all know that no body is made the same. That's why the whole one size fits all mentality of fashion has had to transform (and is still working on it). When you're wedding dress shopping, knowing the shape of your body is important. You should know if your wider in the hips, fuller in the chest, midsection, thighs, etc. Chances are, no wedding dress is going to fit your exact curves and proportions perfectly. When this happens, do not get discouraged! What will help when picking your wedding dress is to go for the dress that fits bigger on your smaller parts versus tight on the more va-va-voom aspects of your body. This is because when you go to make alterations, it will be significantly easier to create a perfect fit by sizing the dress down, than to add material without losing the integrity of the dress you love.
Style:
Image Source
Some wedding dress styles are better for a full figure bride than others. That is simply the truth. However, there seems to be an endless array of wedding dress styles that will accentuate your body exactly the way you want it to. Trumpet, mermaid, drop waist, a-line...are just a few styles that may just be your perfect fit. Check out part one of this series for more styles and what makes them perfect for a plus size bride
here
.
Designers and shops that will work well with plus size brides:
Most designers will have the dress you want in the size you want, but it may not be in store. If you've found a dress you love, but can't try on, feel free to contact the designer! If they won't work with you or help you achieve your goal, then that may just not be the dress for you. Also, it may be a good idea to call ahead to shops. This will give you an idea of which shops will be the most productive. Plus their response can tell you a little about how helpful they will be in helping you achieve your wedding dress dreams.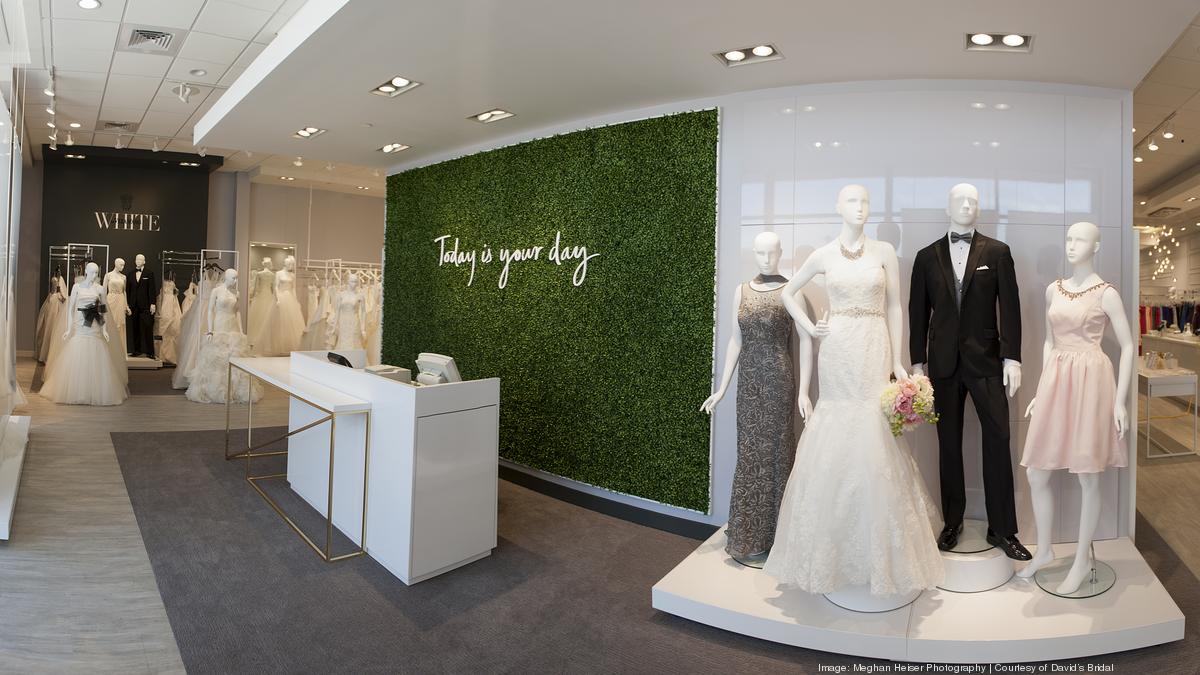 Image Source
If you're at a loss of where to start, we suggest David's Bridal. Their plus size collection is designed around a size 18 model. Plus, there are David's Bridal's all over, so chances are there is one near you!
Your Dream Dress:
  One major thing to look for in your wedding dress is if it is your dream dress or not! Whatever you do, don't just pick one to get it over with! Don't be hurried into a dress that doesn't make you feel like the queen that you are! Go to multiple shops, try on as many styles as you want, but don't settle.