Fun Ways to Ask Your Best Gal to be Your Maid of Honor
Fun Ways to Ask Your Best Gal to be Your Maid of Honor Choosing your Maid of Honor is an important decision and one that you will want to make early on because depending on how involved you decide to make her role, she will be your right hand girl to help you through all of your wedding planning and any wedding drama. Now, once you have chosen who you want your maid of honor to be, you have to ask her! It is a big honor and a big responsibility, so ask in a creative way! Ideas on How to Ask 1. Plain and simple: Take her out to lunch or go get your nails done together and just spit it on out! Don't be nervous. It is not a marriage proposal!  2. If you know it is a done deal and your bestie is a social media guru, then why not post a picture of the two of you, or even a collage, and tag her in it with the caption "Me and My Maid of Honor"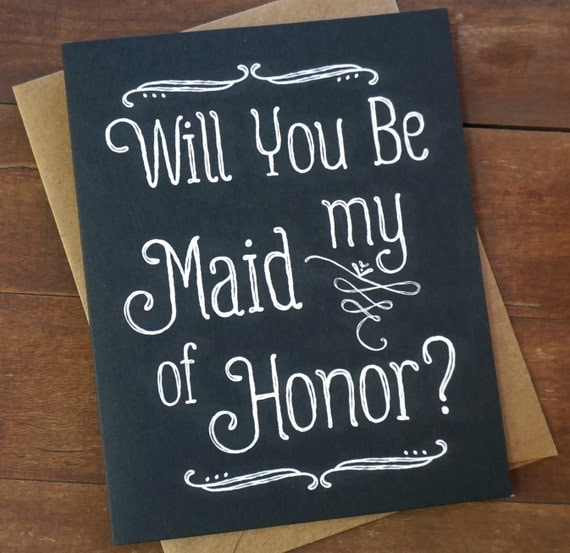 3. Make her a card or order a cute "will you be my maid of honor" card on Etsy and pair it with a personalized necklace as a symbol of her role in your wedding and your life. This is one you can give in person, or if she lives long distance you can mail it!! 
4. Using one of our wedding collectibles "maid of honor" transfers, create a maid of honor t-shirt! By using a transfer you can choose any t-shirt in any color. This means you have full control over the cut and fit and can choose a shirt in one of your wedding colors. If you have multiple wedding colors, or just love everything colorful, another option would be to do a tie dye shirt!