Top Five Fall Wedding Themes
Fall wedding themes call for a cozy kind of romance that these top five wedding themes make come to life! Which theme is the wedding of your dreams?
Fall Festival
Fall festivals include caramel apples, pumpkin picking, pies, hay rides, twinkling lights, music, starlight and the kind of romance that cuddles under a blanket drinking coco. I can't really think of a better setting for a wedding. And by using the festival theme it will open your wedding up to whimsy as you can include bobby for apples and other festival games at your reception! Not to mention the food! Apple pie, kettle corn, churros...need I say more?
Fall Leaves
One of the most beautiful changes in the fall are the leaves, so why not use that as inspiration for your wedding? Using gilded leaves and the vibrant and rich colors of fall are guaranteed to give you a warm, elegant, and romantic wedding of your dreams.
Harvest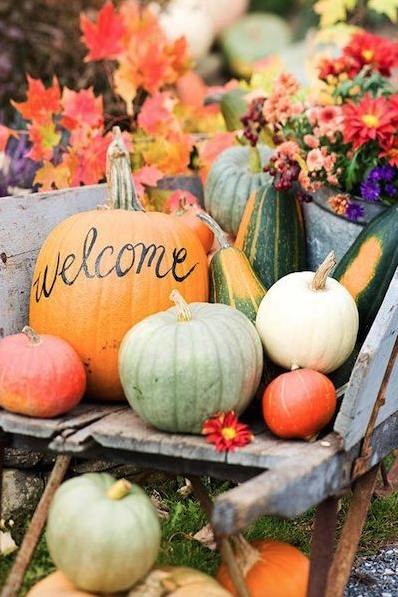 There is something about the fall that is so connected to the earth. Use this time of harvest to find inspiration from the earth. Whether this means your having pumpkin centerpieces or using the warm and rich earthy tones - like the colors of gem stones - as inspiration is up to you! Either way, you will have a lot to work with with this fall wedding theme!
Literature
Maybe it's the cooler weather or maybe it is the pumpkin spice candles floating around, but every book lover knows that the fall season includes curling up with a good book. Using literature classics as your wedding theme is sure to give you a dream wedding. Think vintage, book centerpieces, and love stories that are eternal. It paints a pretty pictures doesn't it?
Which fall wedding theme do you love the most?